2023 100th Anniversary IDS International Dental Show in Cologne, Germany
The biennial German Cologne Dental and Dental Exhibition IDS Dental Exhibition will be held in Cologne, Germany from March 14th to 18th, 2023. The five-day exhibition will be for the dental profession, dental technology trade, dental professional trade and dental Industry decision makers introduce the latest products, developments and trends in the industry.
This year marks the 100th anniversary of the exhibition. As the world's top dental exhibition, the Cologne exhibition has attracted professional visitors and companies from all over the world. It has attracted 2,000 exhibitors from 58 countries and 118,000 professionals from 148 countries. The audience has increased by 9% compared with the previous session.
The Cologne International Dental Show (IDS) is hosted by the German Dental Industry Promotion GmbH (GFDI), a commercial company under the German Dental Industry Association (VDDI), and undertaken by Cologne International Exhibition Co., Ltd. The exhibition reflects the first-class dental products in the global dental trade market. It is the largest, most influential and most important dental equipment, equipment, medicine and technology trade exhibition in the international dental industry. Visitors come from all over the world, representing different links in the dental industry chain. The exhibition survey also shows that the most visitors are engaged in dental surgery, dental trade, dental industry and dental laboratory work, while there are many academic representatives from colleges and universities. More than 33% of the respondents are members of the company's board of directors or decision-makers.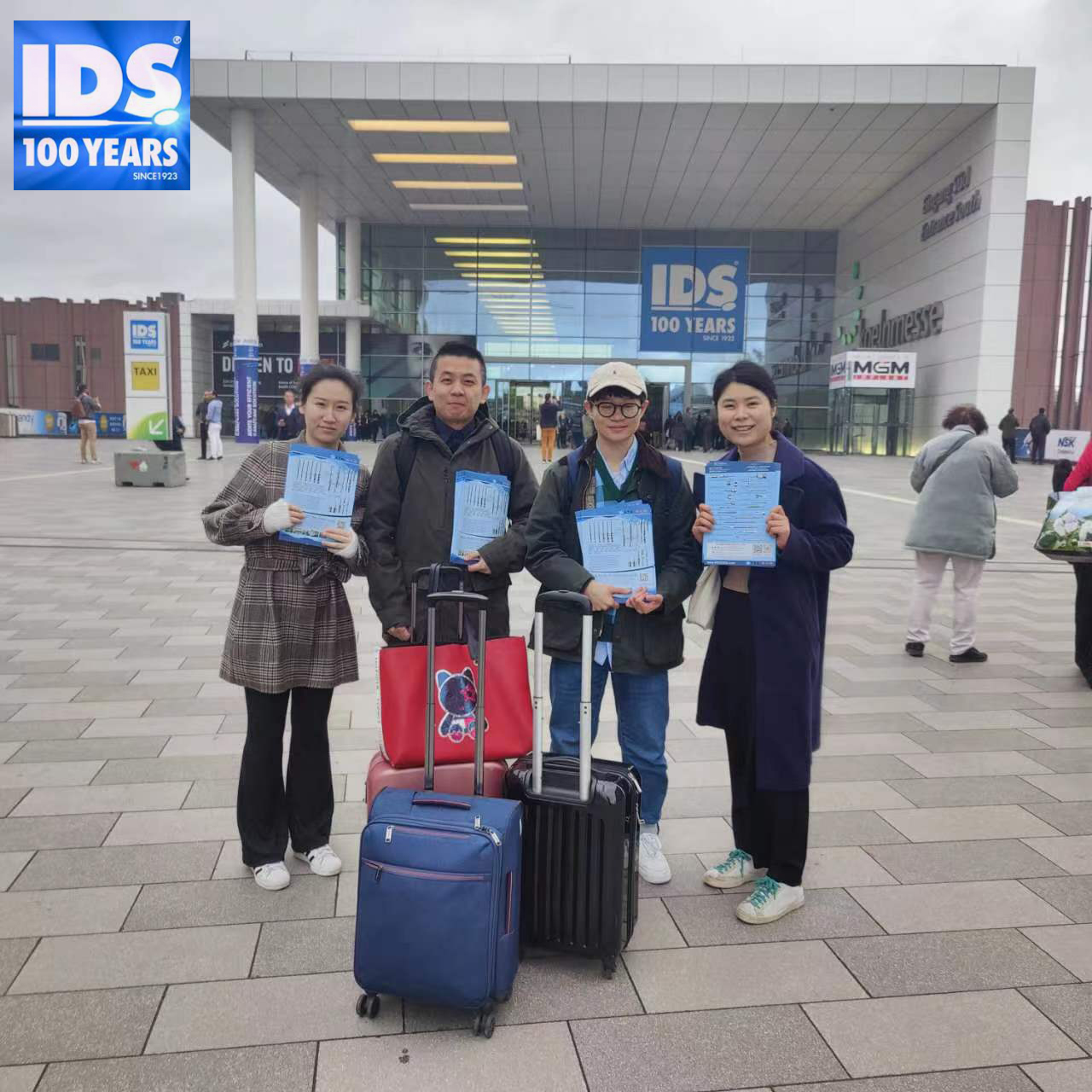 We're so glad to attend IDS 2023.
Adhering to the advanced comprehensive production system, LZQ possesses various precision technology production and processing capabilities. We have introduced world first-class CNC equipment, powerful high-speed compound grinding machining center and best ultra-super-fine particle high quality raw materials, high-precision (3DX technology) molding superhard & Superfine grinding. We can achieve perfect edge quality and size tolerance up to ± 0.0005mm (± 0.5μm) in fine, ultra-long, ultra-thin, ultra-abrasive, high-impact, highly complex and combined molding processing, which can realize high-efficiency and low-cost applications!
Can customize CNC precision knife moulds, forming fixture, brazing fixtures, wear-resistant parts, high-precision accessories by (3DX technology) profile, super hard, super-fine grinding with ceramics, tungsten steel, diamond, ultra-high anti-rust high-hardness high-toughness stainless steel, titanium alloy, titanium and other series, according to drawings or samples.
Our contacts ways are as follows, feel free to contact us at any time.
Foreign trade direct line:+86 21 5032 7060 / 86 21 5032 3788
(MP/Wechat)Whatsapp: +86 18721719909 / 86 15618238306
Holiday emergency call & WeChat: +86 13122636618
website:www.lzqtools.com
E-mail: zq@50323322.com
Skpye: ?shpdlzq/LZQTOOL9
Add.: NO.1269 Plant, Jinhu Road, Jinqiao Export Processing Zone,Pudong New District, Shanghai, China.